15 years ago, the concept of online education or online exams was novel. It was not until the late 2000's that we had the first online CAT exam. This was possible because of Industry revolution 3.0. Today people are teaching online, from mobile apps, websites, and live classes. Even schools market themselves saying that they have smart boards with digital content. This has been the impact of Industry revolution 3.0.
Similarly, 4.0 will also impact education on a much larger scale. Personal teaching bots will assist with early childhood education. AI-based programs will assess students, mine their data, and assess their strengths and weakness, and even suggest better education programs or learning materials.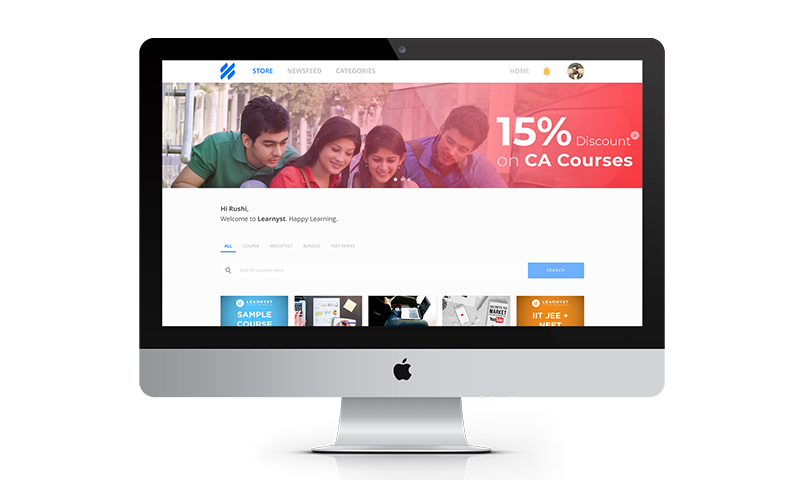 There will be a rise in personalized and practical learning environments. Test corrections will be more streamlined, results will be published faster, and even our education timeline may be reduced to half.
The role of a teacher will be of paramount importance, as they will have more space to innovate. Teaching and learning will become fun. Teachers will become more skilled and valued, and their salaries will be on a very high scale. Becoming a teacher will itself demand as much expertise or tests required by a doctor or lawyer.
"I have experienced first-hand, the inaccessibility to quality education. It's rather a common observation, especially in our country where education is yet to come within reach of all, let alone quality education. That's where it all began," says Shivranjan Kumar, Co-Founder, Learnyst. "A bunch of tech enthusiasts, we are passionate about education. We started thinking about how technology can be harnessed to make education accessible to all. By 2014, digitization of education was already catching up and eLearning was becoming the buzz word. However, despite this, there was a vast gap between the teaching community and technology. Educators had the subject knowledge, but technical complications stopped them from online teaching. That's when we started brainstorming and thought if we could simplify the technology for educators. We knew educators were in lookout for a catalyst to help them teach online."
The Learnyst team decided to make a SaaS-based online platform that allowed educators to create their own white-labelled web and mobile apps and handle all their needs for launching their online academy. They knew that if they could develop a platform, which even a not-so-tech-savvy educator could use, to succeed, then it is a win for educators.
The team built Learnyst for educators and small tutoring institutions to allow them to reach learners globally from their branded web/mobile apps. They also offer a complete solution by providing branded apps that can handle security, traffic, hosting, analytics, payment processing, etc.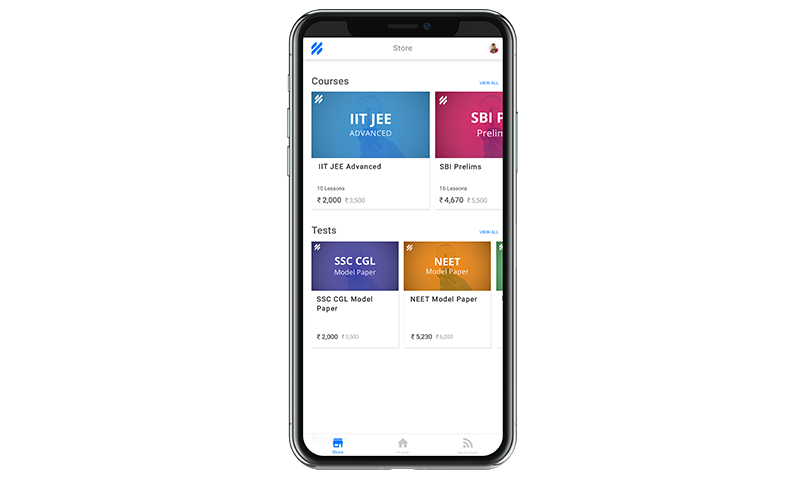 "Since we were catalysts for educators to teach online, we coined the term Learnyst from the words "learning" and "catalyst". We offer educators completely branded learning apps that they can launch instantly," Shivranjan adds.
While the team helps teachers at all stages of their online teaching journey, they mainly focus on three key areas. Content security, Students Engagement, Earnings.
For content security, the team provides:
DRM Encryption for courses to protect educator's courses from content theft
Watermarking contents with students verified details to prevent data piracy
Device restrictions to prevent misuse of study materials
OTP verifications and email confirmations to keep fake users and spammers out of your platform.
Daily Data Backup and 99.9% server uptime to secure contents at all times
To handle student engagement, they offer:
Branded learning apps to reach students through websites, mobile learning apps
Adaptive & CDN streaming to stream courses at low internet speeds & reach globally
Content dripping to make learning self-paced and easy
Test Analytics Reports that highlights student's strength and weakness
Multi Content Support to make learning fun with videos, PDFs, PPTs, HTML lessons, SCORM contents, quizzes & YouTube embeds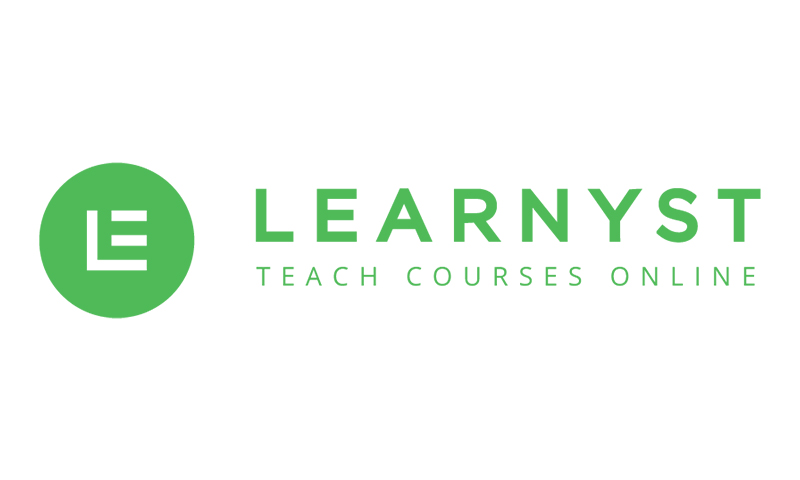 And finally, to facilitate users to earn online, they provide:
Unlimited learners\courses even in basic plans.  
Free & Paid Courses to convert students to paid users
Keep 100% course sales with cash deposited to your bank account from customized payment gateways
Market & Upsell Courses through push messages, SMS & emails.
Create bundles & test series and sell as a product to make amazing revenues
Coupon codes for marketing campaigns to promote course sales
In short, educators with quality content and passion for teaching online can launch their branded online academy in 3 easy steps – creating their website, uploading the course/mock test, and selling the course to targeted learners.
Currently, the Learnyst team has over 350+ educators and test preps who have delivered over 20k courses and mock tests. "We have helped them cater to 1.3 M students from the branded web and mobile learning apps. About 70% of our customers are in the competitive exams preparation sector namely CAT, GATE, Civil Service exams, and Bank exams. We also have customers from corporate training, K12 and other data and software programming sectors. For educators new to ed-tech space, we offer freemium period of 14 days for trial without the need of adding credit card details," comments Shivranjan.
Learnyst offers four types of subscription plans— Lite, Essential, Professional and Premium. Based on their requirements, they can choose the best plan and pay on a monthly or yearly basis.
So far, the team has seen a positive trend concerning earnings made by teachers on the Learnyst platform.
Here are some interesting facts about the ROI generated by Learnyst customers:
For instance, under Learnyst Lite Plan (@ INR 2999/month), the approximate average revenue generated by our customers currently stands at INR 3,18,000/year whereas the charged fee is only INR 36,000/year. Meanwhile, Learnyst Professional Plan (@8999/month) has been the most popular and rewarding where the charged fee is INR 108,000/year and the average revenue generated by users touch INR 69,00,000/year.
In the K-12 learning segment, we understand that there are multiple stakeholders with different report requirements. We intend to involve parents, teachers & principles by giving them relevant performance reports of students. There is a lot of scope for AI & ML to provide an in-depth recommendation system.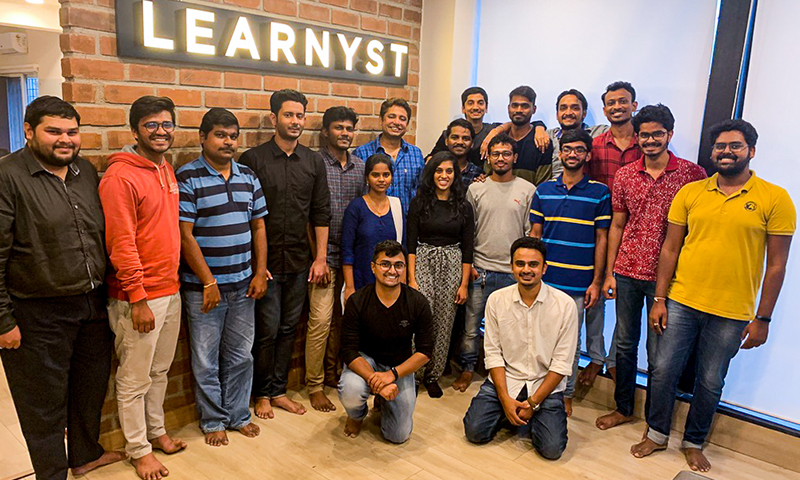 "Taking our success journey into account, we see the potential to scale up in other major and bigger sectors of Indian test preparation market like IIT, NEET, UPSC/PSC, CA/CS (USD 200M online market). We look to penetrate these segments through 2019-20 and expand our market to global test preps and corporate training segments post the year 2020," concludes Shivranjan.
The Learnyst team is excited to provide its services in international markets (Singapore, the Middle East, North America, and South America) by early 2020.
Related Articles